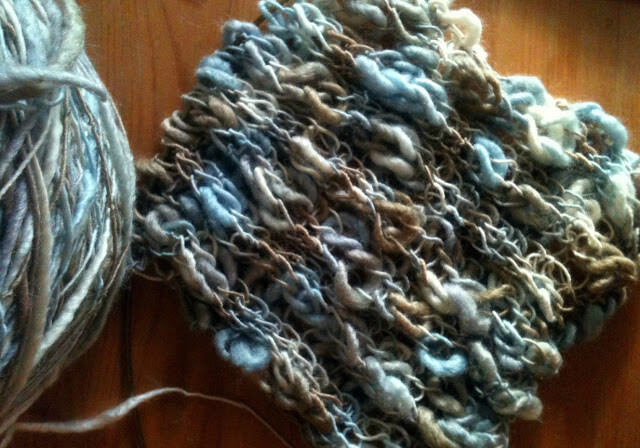 I've decided to go to
Stitches West
next weekend, which has motivated me to use up the last few skeins of luxury yarn I bought there last year. Yesterday I began knitting the above ribbed scarf using
Ellie
, a thick/thin slub yarn made of silk and wool. I'm still undecided about whether I like the scarf or not, but the yarn itself is lovely to work with. Below is a photo of how it looks in a skein-- I never dreamed it would knit up the way it does, with such an extreme texture.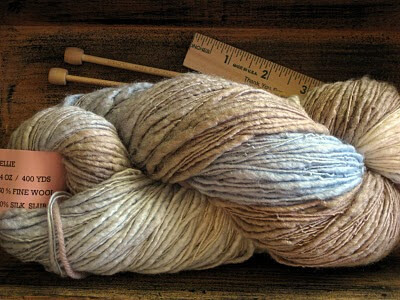 It's been a sweatpants, take-out food, restful kind of holiday weekend. I went out of my way to finish all my household chores last week so I wouldn't have to spend any time cleaning (or feeling guilty about not cleaning) over the weekend. Instead I used my time to do something far more enjoyable-- I finally watched Downton Abbey. Oh. my. goodness. I am hooked! And I still have two more episodes of season one to watch and then all of season two. Now I know what all the fuss is about. I just don't want it to end.
I'm off now to scrounge up some dinner and then watch one of my other favorite shows, The Voice. Hope you have a great week.