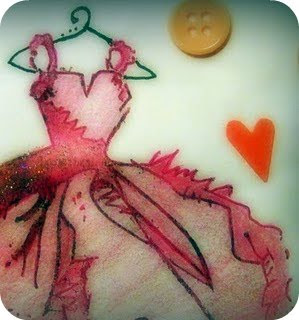 I spent some time last weekend creating art for the
Mad Tea Party
on June 26th and scribbling down ideas for my post on that day. It's been so long since I read
Alice in Wonderland
that I had to google "mad hatter" and "march hare" to refresh my memory.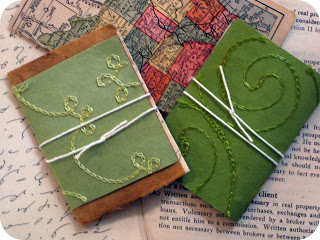 These are little books I made with handmade paper and antique maps, savings passbook pages, playing cards, and more. They are 3.5 x 2.5", the same size as an artist trading card (ATC).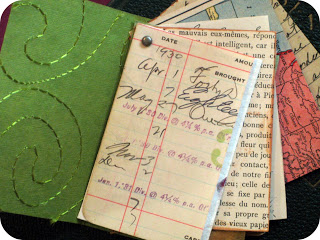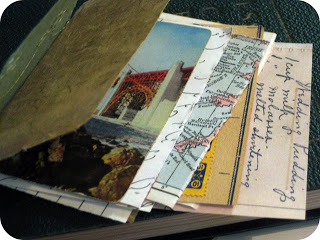 I was going to gesso and collage the pages, and then add my own words, but I love the look and feel of the papers as they are so I decided to leave them
unadorned for now.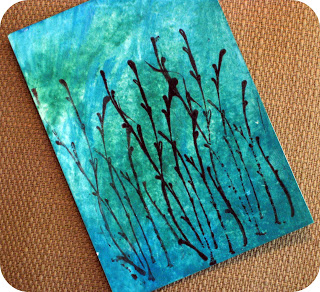 This is my June ATC for my swap group-- the theme is "ocean." I wanted to do something different this month, so I used watercolor paints for the background and stamped the reeds. It is titled "Under the Sea."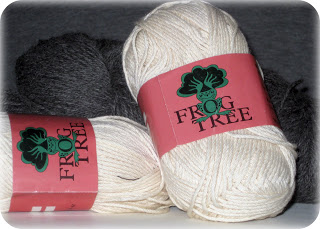 This pima/silk Frog Tree yarn is the latest addition to my out-of-control stash. I couldn't resist buying it when I was in
Mendocino
last month because I love that little village so much and yarn is the perfect souvenir. Sometimes I think I like
buying
yarn more than I like knitting with it. The big gray hunk in the background is 650 yards of alpaca I bought from my sister. Some day I hope to make a lacy shawl with it.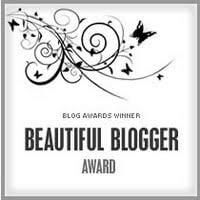 Thank you to Debbie at
Strings of Purls
for awarding me the Beautiful Blogger Award!
I will have to share ten things about myself soon.
Lots of ♥,
Stacy