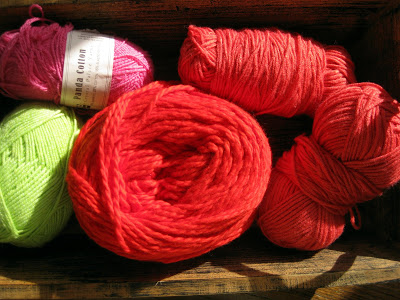 The situation: An enormous stash of yarn and general boredom with knitting.
The challenge: To knit with a color that I don't particularly like, a color that makes me uncomfortable.
The purpose: To renew my enthusiasm and breath fresh life in to my knitting practice by trying something different.
The added benefit: Using up yarn in my stash that might otherwise languish for years.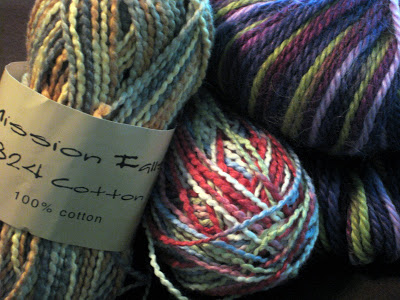 The choices: An array of yarn in colors that I normally wouldn't touch, purchased long ago for reasons now forgotten.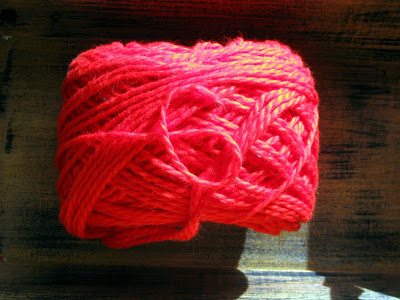 The selection: Blue Sky Alpaca Dyed Organic Cotton in bright red. (Note: my issue is with the color, not with this brand of soft and lovely yarn.)
The outcome: A diagonal dish cloth that, to my surprise, I enjoyed knitting very much.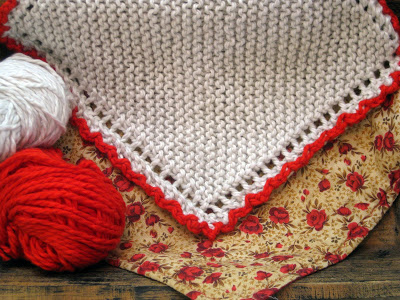 The unexpected benefit: So much enjoyment knitting the first one that I created a second, smaller cloth in white with a red crocheted border.
The next challenge: Knitting an item from a new pattern that I have never tried before.