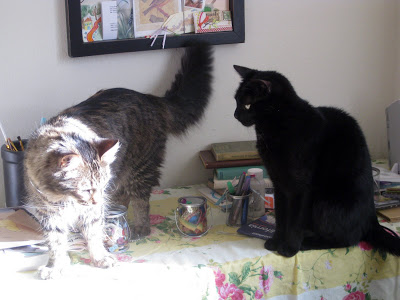 Things are super busy this week with a huge project for work that's due tomorrow. It's unfortunate because I'm feeling extra crafty and have little time for making stuff. Plus there are furry monsters squatting in my creative space.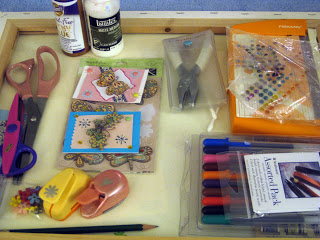 So I made a portable art studio for working in front of the teevee late at night while watching season two of True Blood on DVD. Season three started last Sunday ... yipee!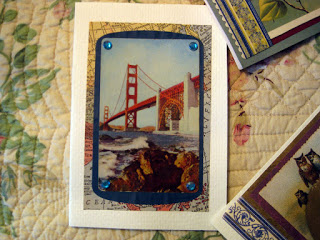 I've been making greeting cards using the vintage ephemera I picked up recently at an antique store. The image of the Golden Gate Bridge is the back of an old playing card. I like using the actual vintage item rather than making color copies because it gives the card more texture and more character.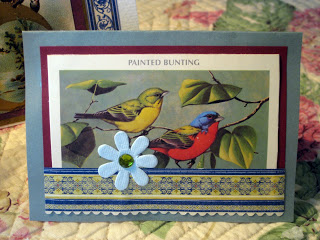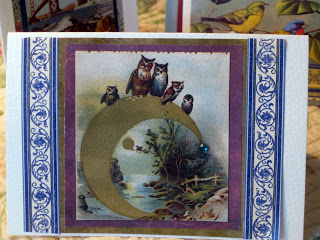 Those who know me know that I love, love, love
owls
.
I have a few more projects I'm working on but they aren't ready to see the light of day. Hopefully this weekend I'll have time to finish up a few things. We are taking my dad hiking for Father's Day on Sunday, but other than that the weekend is (hopefully) mine.