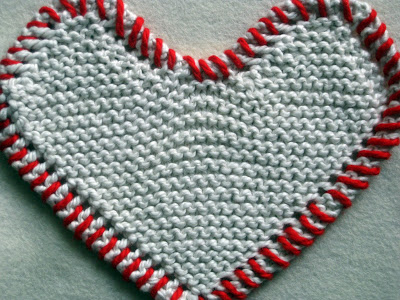 My life has been so busy this last week that I've only had the time and energy to create simple little things. (Not that I ever create large complex things, but you know what I mean.) I must say I adore this knit
heart
. It sits on my coffee table and serves as a coaster/place mat/doily.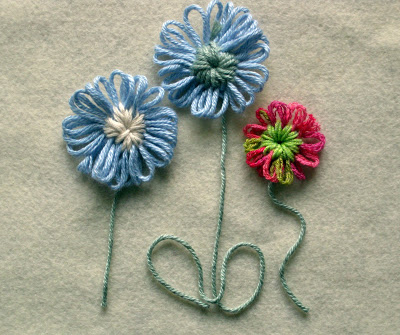 After seeing what the Hana Ami Flower Loom can do over at The Purl Bee, I had to get one. The Michael's near me had them in stock, but when I got to the counter I discovered my 40% off coupon wasn't good until the following Sunday. Aaargh. I had to wait three whole days, and every morning when I woke up my first thought was "I'm just going to go and buy it." But somehow I held out and finally bought it yesterday, and I did feel a bit warm and fuzzy about saving eight bucks. I've only had a couple hours to play with it and look forward to learning about all of the different possibilities.

The rest of this week is looking busy with lots going on at work, so I'm going to take a break until Saturday. I hope you will join me then for the Mad Tea Party.

Have a great week!