While doing my holiday shopping I bought a gift for myself ... a necklace from Andrea at
Superhero Designs
. I LOVE it. Andrea is having a sale each week on a different piece of jewelry, and she ships your order out fast.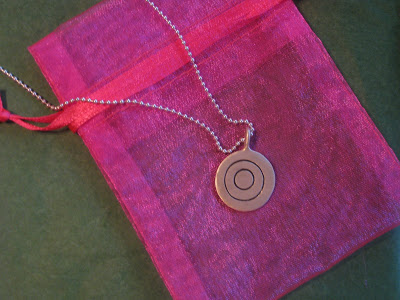 The pendant has a bullseye on the front ...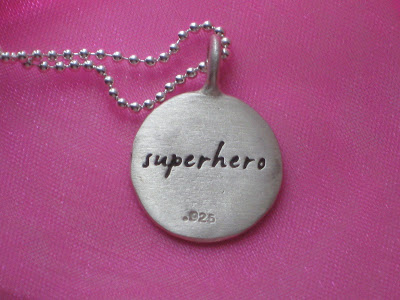 ... and check out the back!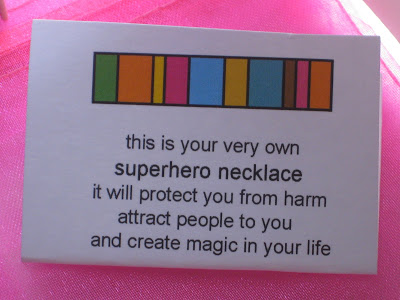 Andrea says, "I've always had the intention that each necklace is a talisman, reminding the wearer of their courage, their wisdom and their joy... I send out this little prayer as each one goes out the door."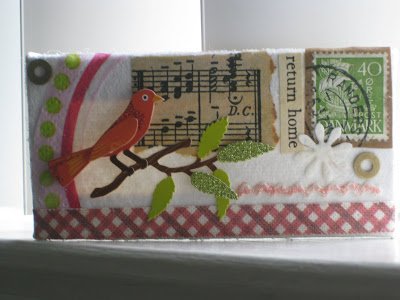 I'm working on a series of miniature bird collages. This is the first one, on a 2" x 4" canvas. "Home" has been on my mind a lot lately.

There are several giveaways going on right now:
At
Never Not Knitting
you can win Made in Brooklyn, a book with wonderful fall and winter knitting patterns published by Classic Elite
.

Over at
Frontier Dreams
, you can win the most adorable miniature knit basket.


Wise Craft
is giving away two art prints from Regina at
Creative Kismet
.