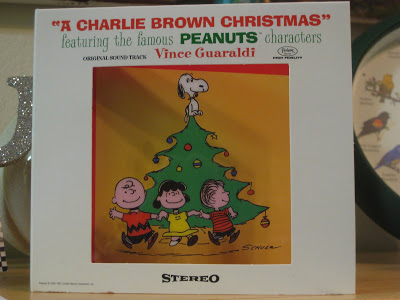 When the holiday season rolls around, one thing I look forward to is the airing of the Charlie Brown Christmas special. More specifically, I love hearing the Peanuts gang sing "Christmas Time is Here," and Linus's
speech
about the true meaning of Christmas. Yesterday I bought the original soundtrack and got a big kick out of listening to it in the background while working from home.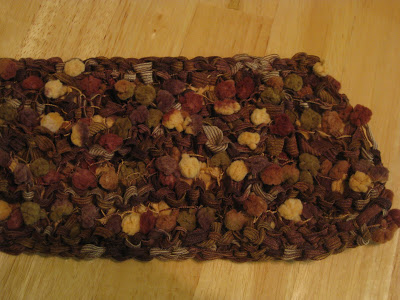 This is the scarf I made with the popcorn yarn I bought last month. It was going to be a gift for my sister, but there were a few problems. One, I tweaked the pattern and made the scarf too short, and two, I didn't notice I dropped a stitch until after I did the bind off. Plus ... well, it didn't turn out as pretty as the one in the
pattern
. But the popcorn does have a soft, teddy bear quality that I like. It was fun to knit with.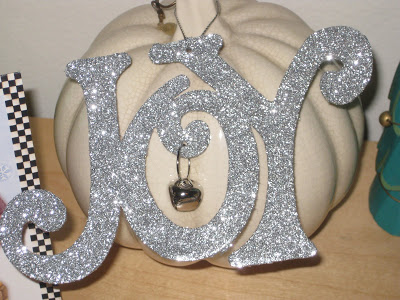 Sparkly joy arrived in the mail recently, a surprise from Deb at
Garage Sale Gal
. Thanks, Deb!


If you're looking for a gift for a knitty friend, there's still time to make a
miniature knitting bag
. It makes a great ornament.