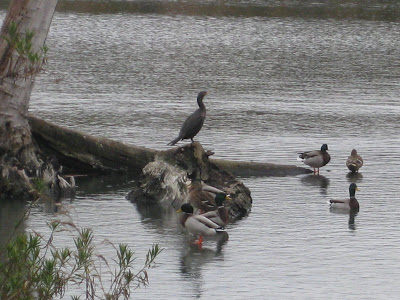 It's been cloudy and drizzly all week, creating lots of bird activity at my favorite haunts. Yesterday I felt like a little kid stomping through puddles and mud in my rain jacket to check out the pond birds. The ducks were out in force, and so were the cormorants.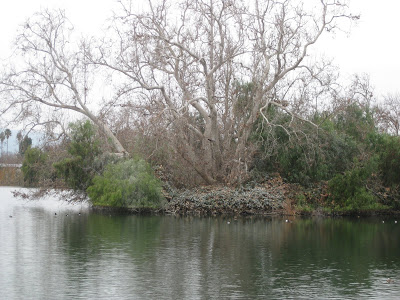 There are certain birds I'm slightly obsessed with, and eagles are one of them. This evening while heading home from my birding I caught site of a large raptor high in a tree and thought maybe, just maybe, it was a bald eagle. I've read about rare sightings in the winter around our local reservoirs. I pulled over and spent a half-hour looking at it through my binoculars from every possible angle in order to identify it. When you want badly to see a certain bird, it's easy to convince yourself that's what you are seeing. I finally had to admit it wasn't an eagle but an
osprey
.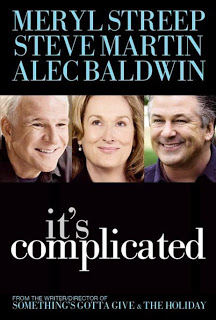 I went to see It's Complicated with a friend this morning and oh. my. goodness. I laughed SO hard. After the movie we stopped by Macy's for what was supposed to be just a couple minutes, and I walked out with two pairs of pants, a sweater, and three blouses. They were having a really good sale. I desperately need new clothes and have trouble finding stuff that I can wear due to being short and plump, as well as hyper-sensitive to fabric (even cotton can feel too scratchy). So it was quite wonderful to have found so many soft pieces of clothing that actually fit.
Did you notice I gave my blog a makeover? I've been giving lots of thought to the changes I want to make next year. Mainly I'd like to focus more on knitting, which was the original intent for this blog. I guess I've been thinking about it a little too much because I've had a couple dreams about blogging, and last night as I drifted off to sleep an image of Woodstock sort of floated in to my head. It had never occurred to me that he's the most iconic golden bird of all.
I think I see a new profile picture in my future ...