This post is inspired by the weekly Yarn Along posts by Tracey at
Clover
.
I didn't set goals or make resolutions for 2012, but I did make an informal decision to try and use up a good portion of my stash before buying more yarn. Part of the reason for this decision is I still have most of the yarn I bought at Stitches West
last year
... and the
year before
. Stitches West 2012 is coming next month, and I am hesitant to attend. The temptation to buy more yarn will be hard to resist.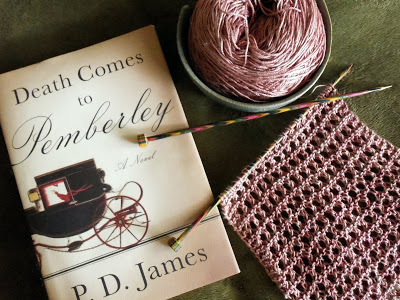 As part of my attempt to knit down my stash, I'm working on a lace scarf for myself with this hand painted silk from
Urban Fauna Studio
that I bought at Stitches last year. It feels strange to knit for myself, but I bought the yarn specifically for me because of its softness (my skin is super sensitive) and because of the color.
On the bedside table is the novel
Death Comes to Pemberely
, a mystery featuring the Pride & Prejudice characters six years after Elizabeth and Darcy's marriage.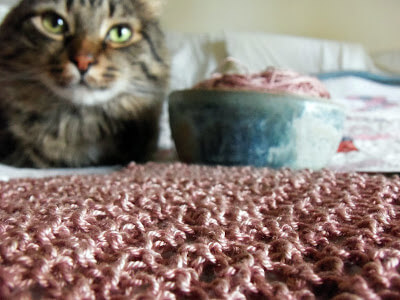 I am obsessed with Pride & Prejudice and love reading "what if" stories that reimagine Jane Austen's original work or continue where she left off. The first few chapters of
Death Comes to Pembereley
are a bit slow, but I am eager to see where the story goes.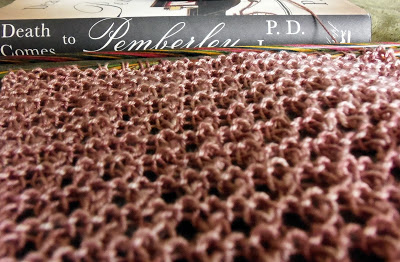 What are you reading and knitting?