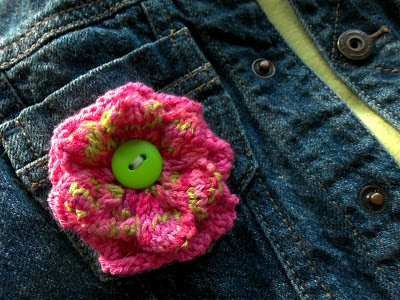 Last weekend while browsing in thrift shops I found a gift for my 7-month old niece Lily-- a teeny tiny denim jacket.
After taking the jacket home, washing it and gazing adoringly at it for a while, an idea came for adding a pop of color ... a knit flower in bright pink and green.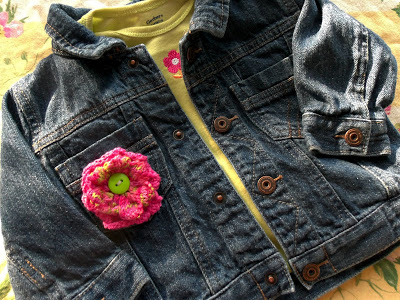 The pattern for the flower is from the book
Vintage Hearts & Flowers
by Kate Haxell. The yarn is
Crystal Palace Panda Cotton
. It is one of the easiest flower patterns I've found and only takes a couple of hours to knit.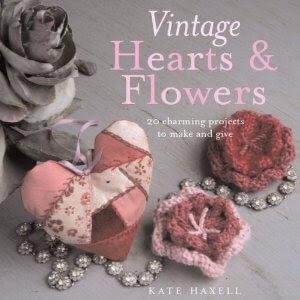 I'll take a photo of Lily modeling the jacket later this week when I see her. In the meantime, here is a recent photo of my little darling.