Lots of crafting has been going on here. I'm still working on the
pink apron dress
, and I'm also knitting a pair of
hand warmers
for my chilly home and chilly office. I've also been doing lots of baking and cooking-- my skills are continuing to improve and I'm actually starting to enjoy it.
I thought I would show you some of the wash cloths in that
stack on my dresser
I mentioned a few weeks ago.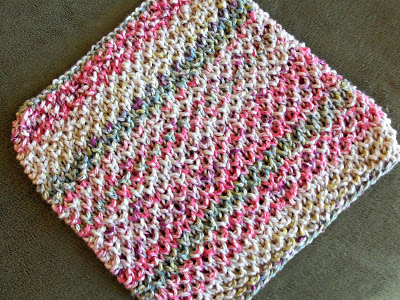 This one is my favorite. The stitch is called
bee stitch
and it is very, very addictive, although I had to watch three different videos to learn how to knit one below. I can't remember the name of this yarn, but I love it and want to buy more. I think it would be perfect for a lap blanket. Fortunately I do remember where I bought it, so I should be able to find it again.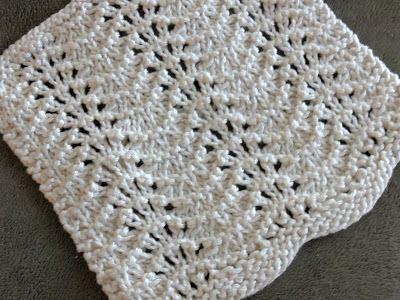 The above wash cloth is feather and fan. The pattern for this is located
HERE
.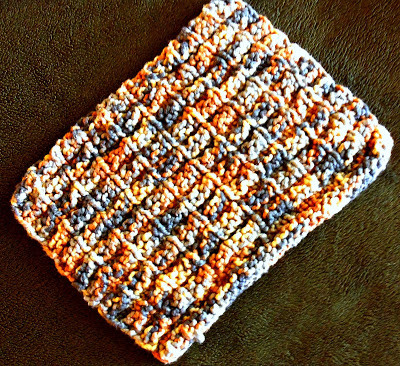 Double Bump Washcloth
. I was hooked on this pattern until I discovered the bee stitch. It looks good in self-striping yarn.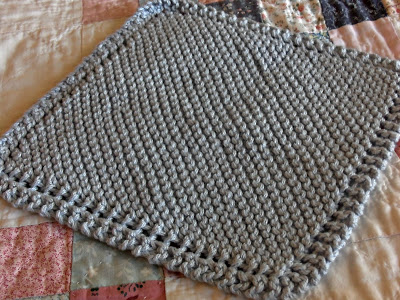 This last one is a classic wash cloth
knit on the bias
. It is definitely not addictive; in fact, it's extremely boring in my opinion. But it turns out beautiful.
Tomorrow I have the whole day to myself, so hopefully I'll make good progress on my WIPs. Have a happy Sunday.