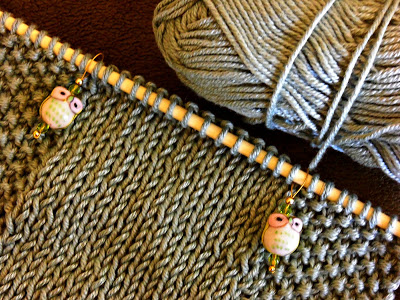 I'm almost done knitting my
WORK + SHELTER hand warmers
. The pattern is perfect if you are looking for simple, nice-looking mitts that are knit flat, plus the $2.00 for the pattern helps an organization that provides a fresh start to women living in the slums of New Delhi.
I'm using
Valley Yarns Goshen
yarn, which I bought a ton of at Stitches West two or three years ago. I'm so excited to have finally found a project for a couple of the skeins (eight more to go). And it's a nice coincidence that I'm using it up now, because ....
STITCHES WEST 2013
IS COMING!!!! Not that I'm excited or anything.
It's the first time I've had a chance to use my owl stitch markers!
I love Sunday nights. Downton Abbey is so good this season. I think I may watch my season one DVD's to get an extra dose during the week.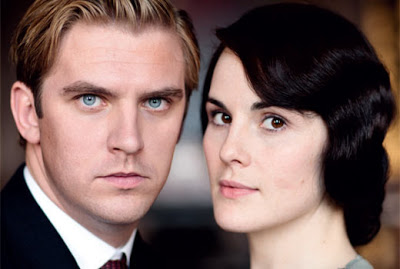 I started reading
Gone Girl
a few days ago and can hardly put it down. I try to avoid bestselling fiction because it usually isn't to my taste (how snotty does that sound?), but this novel is well-written and has a gripping story line. I might want to read the author's other books when I'm done.
What are you knitting, reading, and watching?