The
Matinee Jacket
I knit for my niece Lily is washed, blocked, and seamed. I just need to find one more matching yellow button and she will be good to go for a Disney movie opening or perhaps an afternoon performance of a Broadway show.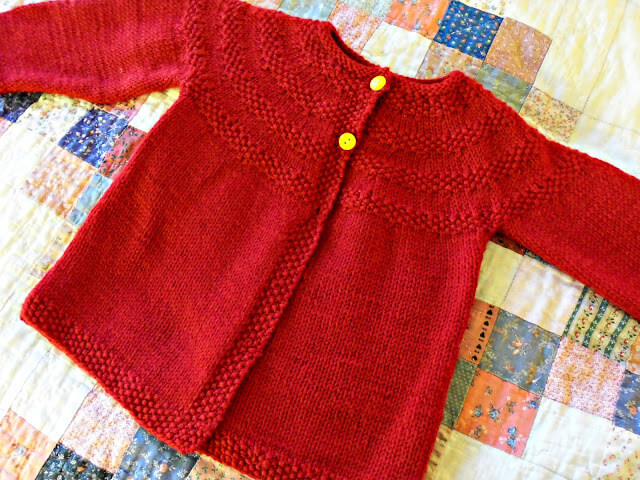 It was a relatively quick, easy knit, with just a few issues that were due to my inexperience with sweaters. Note to self: When casting on and binding off, leave looooong strands of yarn to use for sewing the seams. I didn't do this and ended up having to weave in about a zillion ends, which is one of my least favorite things about knitting.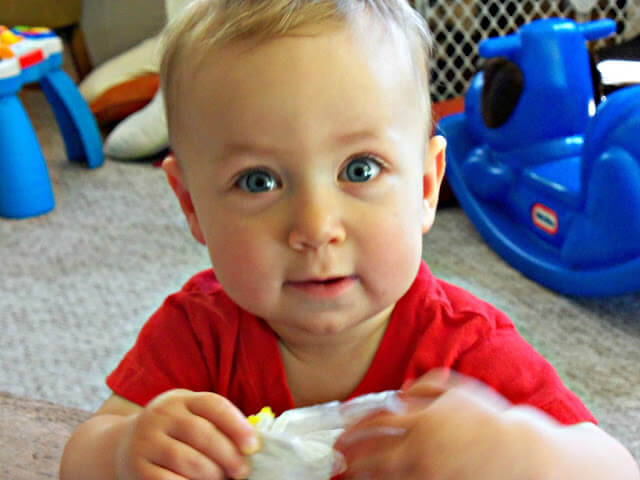 Speaking of Lily, here is a photo of her taken earlier today. She is eleven months old now and getting so big. I'm looking forward to her first birthday next month so I can give her the basket full of gifts I've been collecting for the occasion.
I know I've been gone for a while. Not sure what happened, just needed a break I guess. I do plan on participating in
Knit and Crochet Blog Week
next week and would love it if you did, too.