The topic for day four of
Knitting and Crochet Blog Week
is "knitting for all seasons."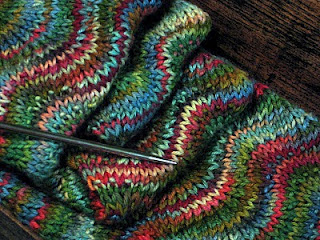 A lightweight scarf knit with my favorite yarn, Misti Alpaca Pima Cotton/Silk.
I live in Northern California where it never really gets cold enough for heavy wool garments. Plus I don't like the way wool feels against my skin, so I tend to knit with blends of pima cotton and silk or bamboo.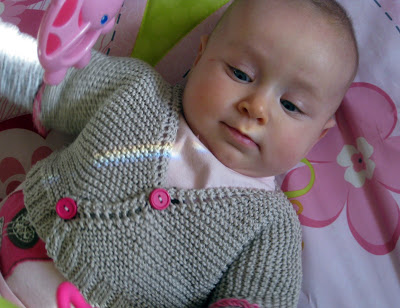 A cotton crossover sweater knit for my niece, Lily
I mainly knit lightweight accessories all year round, although with the recent arrival of my niece I have started making baby sweaters, which I love.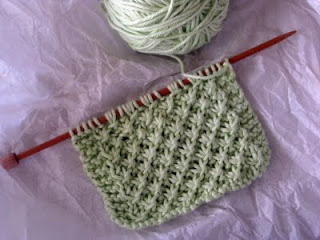 Cotton daisy stitch wash cloth
I also knit a lot of cotton wash cloths. I love using my own handmade cloths to wash my face at night and I like to give them as gifts, too, along with scented soap.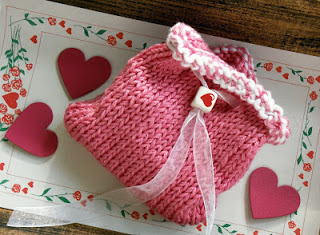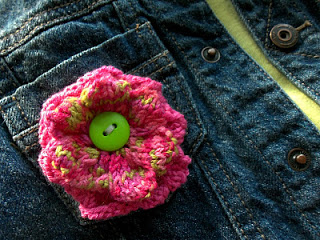 Other accessories I like to knit are small bags and flowers.