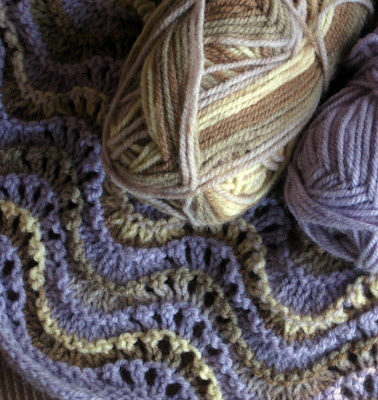 I have two enjoyable projects on the needles right now. One is this lap blanket for my mom. I'm using
Encore Colorspun
and intentionally selected an old-fashioned color scheme because I want it to look like something my grandmother would have knit. You might remember the story behind this from a post back in
June
(scroll to the end of the post).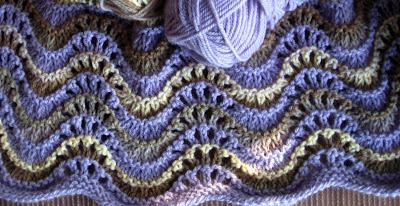 I'm hoping to have it done in December so I can give it to her for the holidays.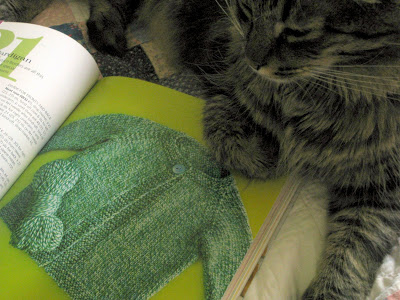 The second project is a sweater for my niece Lily. The pattern is from the book
60 Quick Baby Knits,
which was recommended by the nice lady at my LYS
.
It has lots of adorable patterns.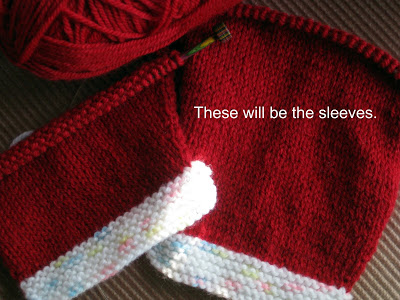 Lily's will be red with white accents.
I had such a great time tonight at a "
creative arts lounge
" making treat boxes for Halloween. I'll take photos tomorrow and post them soon.