The best remedy for those who are afraid,
lonely or unhappy is to go outside,
somewhere where they can be quiet,
alone with the heavens, nature and God.
Because only then does one feel that all is as it should be
and that God wishes to see people happy,
amidst the simple beauty of nature.
I firmly believe that nature brings solace in all troubles.
-Anne Frank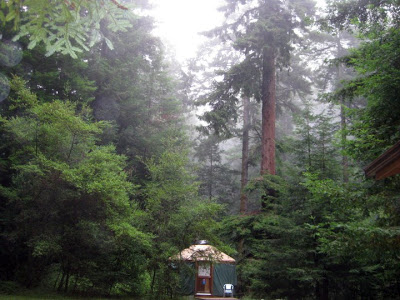 Not long ago, feeling disconnected from nature and depleted from being endlessly wired in to technology, I decided to spend a few nights at a Buddhist retreat center in the Santa Cruz mountains.

The retreat center offers two types of lodging-- small, private rooms and yurts (similar to a tent cabin) away from the main buildings in a towering redwood grove. While trying to decide which type of lodging I wanted to stay in, I felt a tiny shiver of fear at staying alone in a yurt in a secluded forest, so I went with that. Something inside of me was craving both respite and adventure.
During the day, I hiked through the forest. On the trails I came across little altars and statues placed on rocks and tucked under trees. My favorite hike was the
Eight Verses Pilgrimage Trail
. Each of the
verses
are printed on a sign and spaced evenly throughout the trail with a nearby bench for sitting and reflecting.
There were offerings on top of some of the signs, like sea shells, medallions, stones, and bouquets of flowers.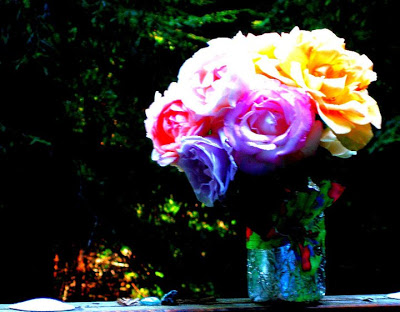 The retreat was exactly what I needed. Time alone in a spiritually-nourishing, natural setting, where I could gaze up at the trees and listen to birds and reconnect with what is important to me.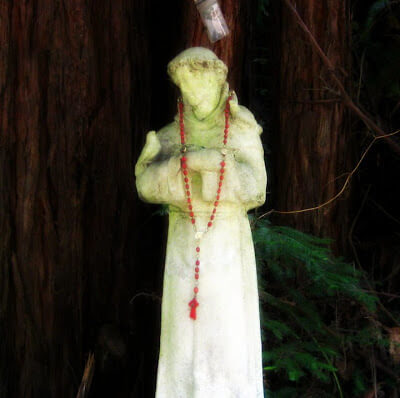 This statue of St. Francis stood at a crossroads on a forest trail, placed there by the retreat center and used as a landmark on the hike to the yurt campsite.
Every time I came across him, he was a reassuring presence, letting me know I was on the right path.