It seems like I did lots of knitting over the summer, but when I looked through my bag of finished projects, there wasn't all that much. (But I actually
have
a bag of finished projects, so that is something!)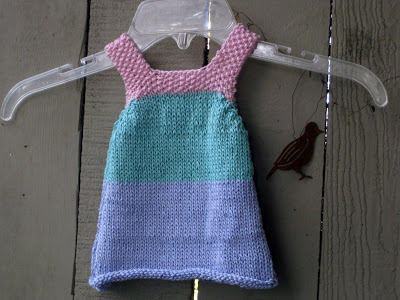 Just today I finished knitting this jumper for my niece Lily. Like most of my projects, it looks better photographed than in real life. But it does feel good to have seen it through to the end, even if the tension is uneven and there are holes where I switched colors. The pattern is
Little Girl's Jumper or Sundress
. Lily will have to wait until she is one year old to wear it.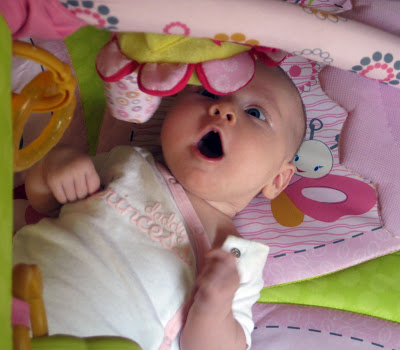 By the way, here is Lily. She is three months old now and so beautiful.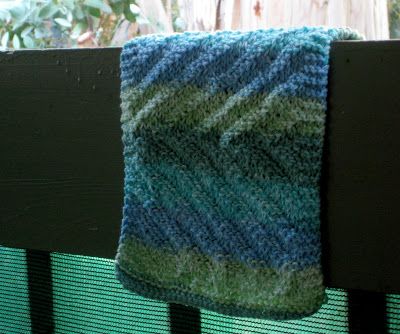 I taught myself new stitches this summer, and this one worked out well for a kitchen towel. It's a little scary, but I can't remember which stitch this is and where I got it from. Yikes.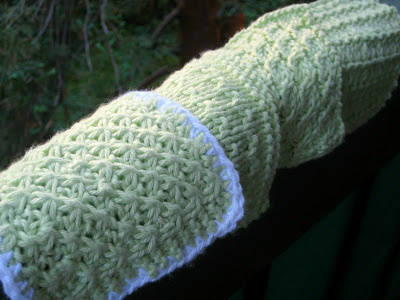 These are cotton swatches knit in new-to-me stitches from my Vogue Stitchionary. I'll probably give them to my sister to use as baby wash cloths.
What did you make this summer?