When I mentioned in my last post that I wasn't going to be around much, what I really meant was that I was heading to
Napa Valley
with my family for a long weekend to celebrate my folk's 50th wedding anniversary. (I thought it best not to advertise that I was going out of town just to be on the safe side.)
The trip was very important to my mother, who fought hard for it to happen in spite of health problems she is experiencing and the challenge of my sister traveling while seven months pregnant.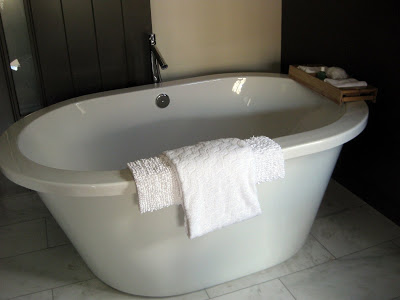 The hotel featured these soaking tubs in each room, which is where I spent a good portion of time every evening. I absolutely love baths and brought a supply of my favorite scrubs, soaps, and bath bombs, as well as a good book to read.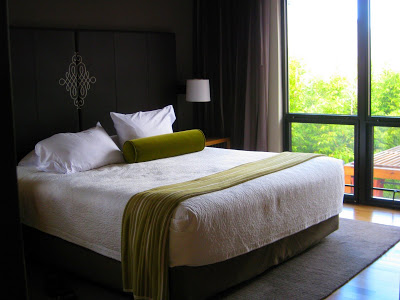 Don't tell my cats, but it was really nice having a big bed all to myself for a few nights.
(Don't tell the spiders that lurk in the corners of my apartment, but it was really nice to get away from them, too.)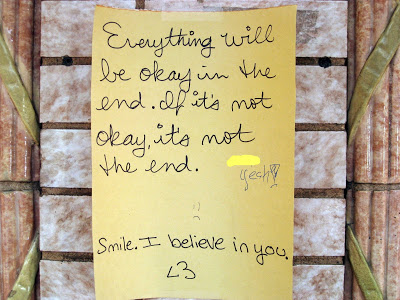 Someone taped this sign to a random wall outside on the street.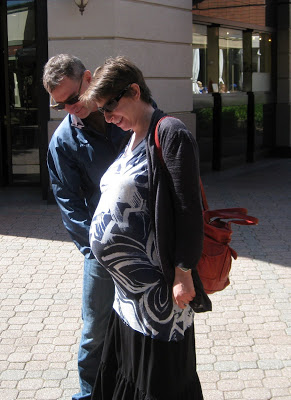 My sister Hil, showing us the size of her belly. We talked alotta lotta lot about the new addition to the family over the weekend. It's hard to express the extent of our joy and excitement.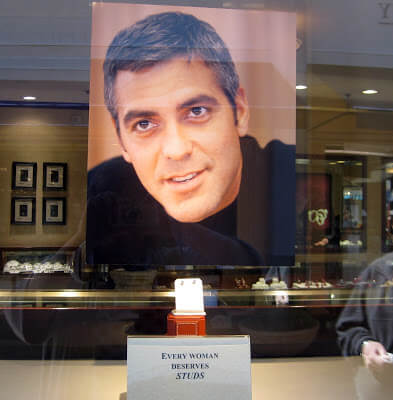 I'm not a big fan of expensive jewelry or George Clooney, but I love a good sense of humor. This jewelry store had many funny window displays. In case you can't read the sign, it says, "Every woman deserves studs" and above it is a pair of diamond stud earrings.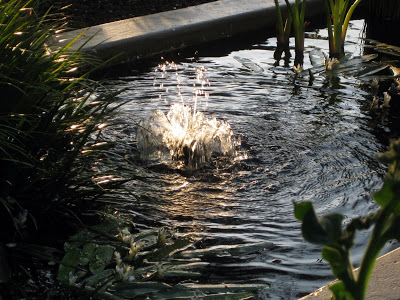 Our last night we ate at
Brix
, which is surrounded by hills and vineyards and a vegetable garden. We arrived at sunset, the perfect time to take photos.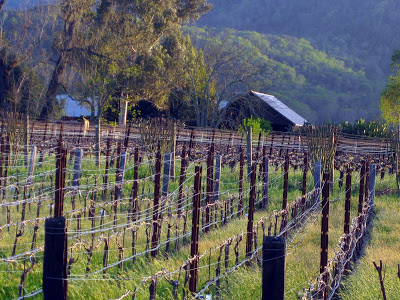 The countryside was so gorgeous and serene. With all of the recent rain everything was incredibly green and vibrant.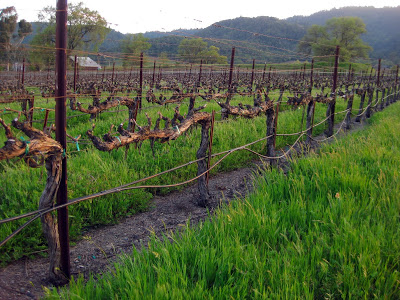 It was the most time I've spent with my parents in many years and wonderful for the whole family to be together for an entire weekend. We ate good food, shopped, talked, and laughed so much. I really didn't want to leave.