While browsing online for baby clothes for my niece Lily several weeks ago, I found a cute flowered dress that I had to buy for her one year birthday coming up at the end of the month. The dress is sleeveless, so I decided to knit a matching shrug in blue that would bring out her eyes.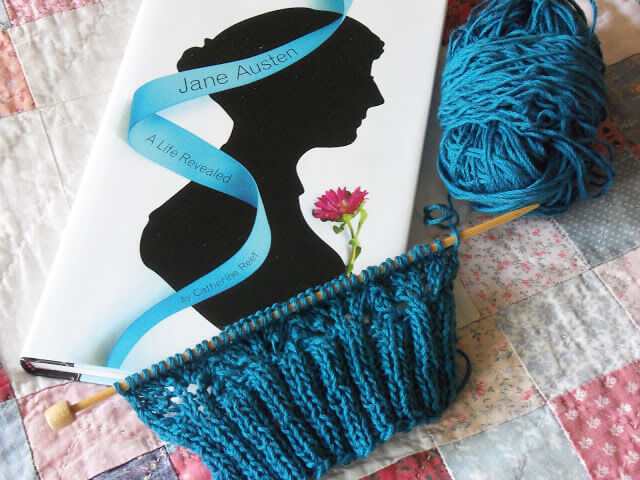 The dress arrived, the yarn arrived, but I could not for the life of me decide on a pattern for the shrug. Searching through my knitting books and the Ravelry database became a nightly obsession -- I don't even want to think about all of the hours I
wasted
spent on it. At one point I tried to convince myself to just buy a matching shrug (like this one from
Zara
) so I could move on with my knitting life, but in the end couldn't bring myself to do it.
I'm almost done reading the biography
Jane Austen: A Life Revealed
. I'm so glad that I bought the physical book rather than the ebook. The clear, simple writing and the smooth matte finish of the pages make me feel like I'm reading a far more interesting version of my fifth grade history book. This book might be dull to those who have read other biographies of Jane (or don't have kind memories of their elementary school text books), but it is my first and I am enjoying it so much.
These little owl stitch markers arrived in the mail recently from the
Hide and Sheep
Etsy store. Are they not the cutest?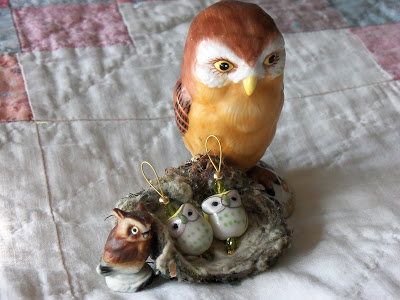 Just had to get a family shot.