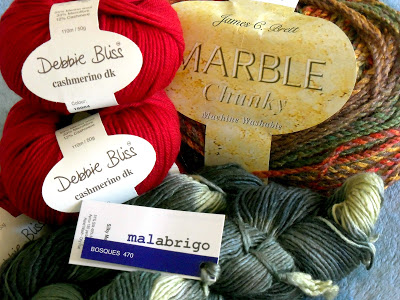 I had an absolute blast at Stitches West on Saturday. And to think I almost didn't go! Fortunately my friend Cathy suggested we go together and that worked out extremely well. We both love yarn and chocolate, don't mind a five dollar hot dog for lunch, and are quickly overwhelmed when surrounded by thousands of skeins of yarn and mobs of eager knitters.
The above photo is the yarn I bought at the market. The red Debbie Bliss is for a dress or sweater for Lily (can't decide which), the Marble Chunky is for a hat for my sister, and the Malabrigo was an impulse buy. Cathy bought a couple skeins of it, causing me to come down with a case of yarn envy, so I had to have some too.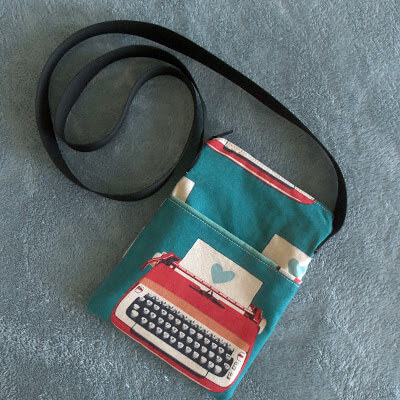 I went crazy at the
Ribbon Street
booth. These are just some of the things I bought. I have a weakness for small bags and loved the typewriter and colors on this cross-body bag.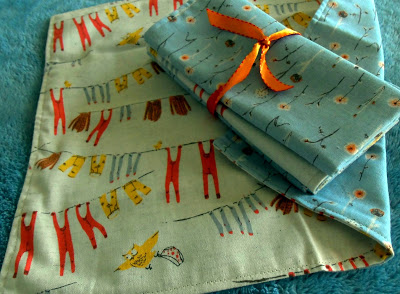 Cloth napkins, my new obsession. I didn't even notice the owl stealing a pair of polka-dotted undies until I got home. No wonder I was attracted to that fabric.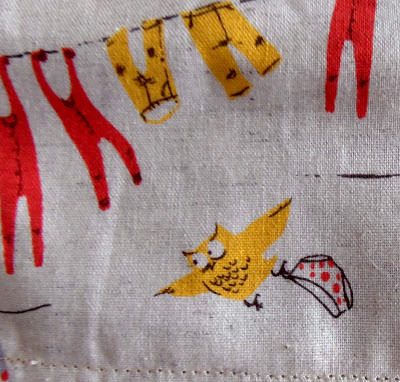 There's the little thief.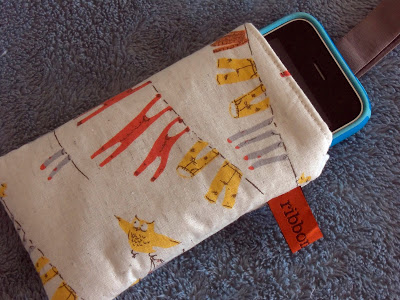 An iPhone cover with the same thieving owl.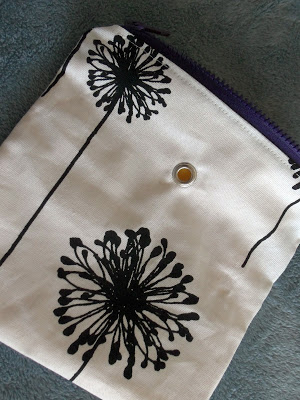 This is a
Yarn Pop
bag. The yarn goes inside the bag and comes out the little hole, keeping it tidy and clean as you knit with it. I tried it last night and was disappointed because the yarn didn't smoothly flow from the bag, but that was probably because I was pulling from the outside of the ball. It was also a bit cumbersome when I frogged the project and tried to rewind the ball, basically ending up with a big heap of ripped yarn on my lap. But it is a very well-made bag and probably works well when you pull from the middle of the ball and see the project through to the end without frogging.
All in all, my only regret is that I didn't splurge on the gorgeous Fiesta variegated cotton that I saw. The colors were out of this world and I cannot find it anywhere on the Internet. I might write to Fiesta and ask them about it, but I have a feeling it was some sort of special stock they don't normally carry.
Usually there is one main overall theme at the show, like lace or socks. We couldn't figure out this year's theme until a lady we met pointed out that there were several: knitting with beads, the return of novelty yarn, and yarn with metallic strands incorporated in to it. Interesting.
So, that's my report. I am most definitely going back in 2013, and hopefully this post will remind me not to pass up any yarn that catches my eye and my heart the way that Fiesta yarn did.