A small list of items I love right now ...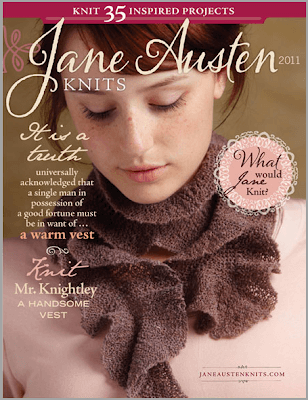 I bought this
Jane Austen 2011 Knits
magazine as a holiday gift for myself and it is quite a treat. Lots of lacy patterns, short articles about knitting back in the olden days, and an exploration of what Jane might knit today. If you are a designer, you might be interested to know that Interweave, the publisher of this magazine, is having a call for entries for their
Jane Austen 2012 issue
. The deadline is January 31st.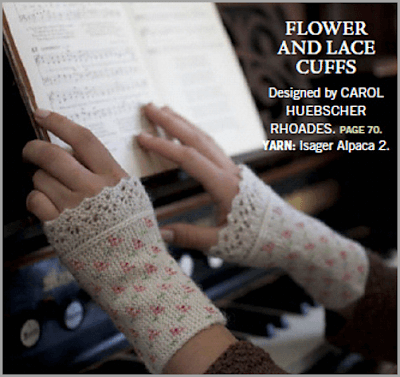 These
Flower and Lace Cuffs
are my favorite pattern from
Jane Austen 2011 Knits
. Aren't those little flowers
adorable
? They are beads! The cuffs remind me of a faded pair of comfy thermals. I have never knit with beads, but I really want to make these.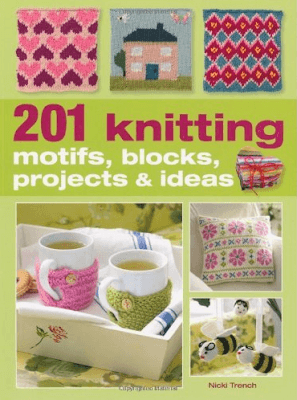 One thing I've learned from owning a Kindle and an iPhone is that if I use those devices to read in bed at night I will be up until 3am. So I try to remember to read non-electronic books before going to sleep, and
this one
is my new favorite. I found it at a used bookstore and was surprised to find it contains so many ideas for cute patterns and projects.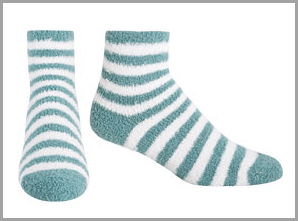 Last but not least, I am in love with these snuggle socks from
Life is Good
. They are the softest socks
ever
. I love to put them on at night after work and pad around the house in them.
What are some of your favorite things right now?