Hello! I didn't mean to disappear for so long, but life has been a little crazy around here. First, I came down with a cold that left me completely wiped out and with no voice. I remember a time when I could count on a cold lasting three days, with the second day being the worst. Now they last two or three weeks and just when you think you're getting better, boom! You're back in bed with a box of tissues and a cup of broth.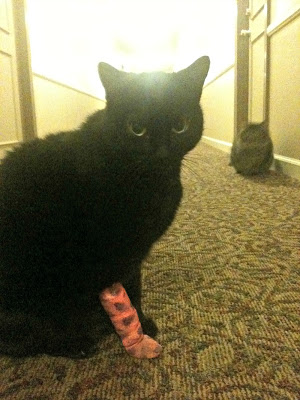 And then my cat Apollo got very sick. At first I wasn't too concerned-- I thought maybe he had the same bug that I did. Turns out cats can't catch colds from humans. After three days of watching him lay curled up in bed, barely eating or drinking or moving I took him to the vet. He had a fever of 105 and required many, many tests to diagnose the problem, which was a bacterial infection. He spent four days in the animal hospital with an IV in his leg, getting treatments and being force fed. He's home for good now and getting back to his perky old self. I think he secretly likes that pink bandage on his leg-- it's his badge of honor.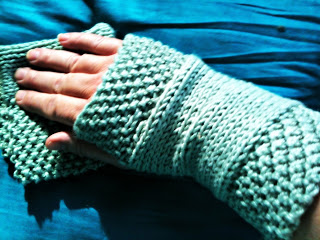 I finished my
hand warmers
a couple weeks ago, but haven't had a chance to use them because the weather warmed up quite a bit. (Not complaining.) I keep forgetting to bring them with me to my day job where the office is always icy from the air conditioning. I love these mitts and would like to make a few more pairs to give as gifts.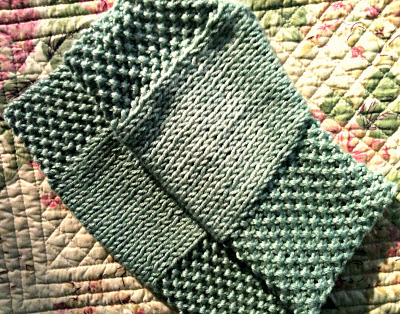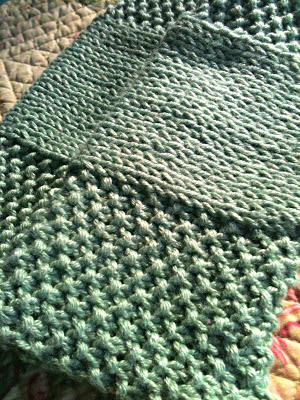 Just a few last words on books. I mentioned a while ago that I was reading Gone Girl and really enjoying it. That was true until about 3/4 of the way into it. I don't recommend it at all. I don't want to ruin it for anyone, so if you want to know why, please go to Amazon and read the one and two star reviews. The problem with the latter section of the book is spelled out there, over and over.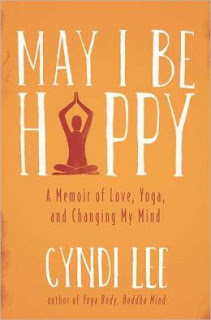 I'm now reading a wonderful memoir called
May I Be Happy
by Cyndi Lee, a world renowned yoga teacher. She writes about her lifelong struggle with her body image, which is a bit shocking for a woman who does yoga every single day of the year. Her book has me thinking about my relationship with my own body, something I have never given much thought to.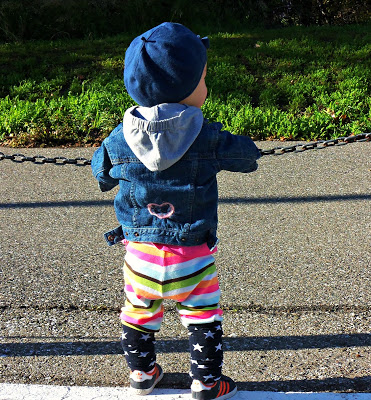 Whatcha doin' this weekend? Saturday I'm going to try and continue to get some rest, which I will need when my niece Lily comes over on Sunday. Have I mentioned she says my name now? "Shay-shee." It's too cute.

Have a great weekend!