Delicious autumn! My very soul is wedded to it, and if I were a bird I would fly around the earth seeking the successive autumns.
-George Eliot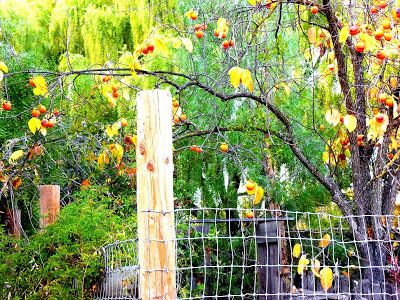 We've been having gusty windstorms here the last several days, blowing the last of the yellow leaves off the trees and creating a floor of gold in the streets and yards. Winter solstice is December 22
nd
, so there are just 19 more days left of autumn, but every year it seems to me that winter begins on December 1st, no matter what the official start day is.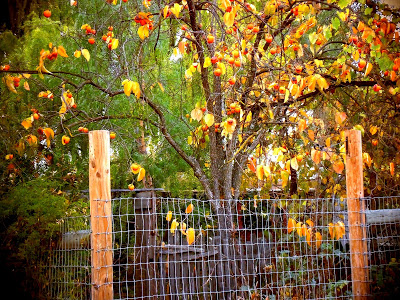 I took these photos of a persimmon tree in
San Juan

Bautista
last week while I was there browsing antique stores. The bright leaves and deep-orange fruit were a glorious sight.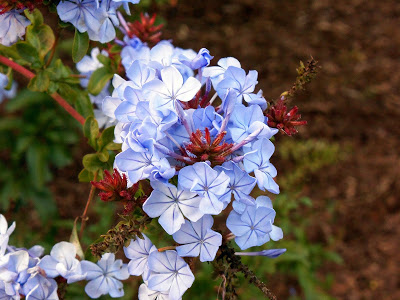 There were more than a few blossoms in the gardens we passed by. I love the delicate papery look and lavender color of this flower, although I don't know its name.